BAY AREA EXECUTIVE COACH
WE'LL KEEP YOU AT THE TOP OF YOUR GAME.
With Conversational Intelligence you can take conversations to a much higher level, which will in turn develop trust, increase collaboration, and spur innovation. Your culture will get a real boost, too.
Conversational Intelligence for Elevated Teamwork and Leadership
Conversational Intelligence® is a revolutionary body of work leveraging the power of neuroscience to create profound and lasting transformation for individuals, teams and entire organizational cultures. Combining science and intuition, Conversational Intelligence (C-IQ) aspires to shift our world from I-Centric to WE-Centric and architect Conversational Transformation on a neuro-chemical level.
Whether applied to individual leaders and executives, teams or entire organizations, C-IQ is a force for positive transformation such as establishing high levels of trust, triggering growth and innovation, overcoming limiting conversational patterns or gracefully navigating difficult conversations.
As a coach Certified in Conversational Intelligence® I have access to the C-IQ Catalyst Tools and technologies and am equipped to facilitate workshops, masterminds and other in-depth sessions utilizing C-IQ tools and frameworks to elevate performance results, shift organizations into Level III Conversational Rituals, create and sustain a healthy organizational culture and much more.
Together, we are changing the World one conversation at a time.
Does communication in your workplace need improvement?
Chances are if you have 2 or more people in your organization, communication could be improved! But how? Many of us are stuck in a pattern of communication that keeps us from achieving the synergies and breakthroughs we long for.
Here are 13 common signs that suggest your organization could benefit from Conversational Intelligence aka C-IQ. Count how many of these signs you recognize in your work environment.
Innovation is not a strength
Co-workers don't get along
Leaders are leading mostly by authority and position
Meetings do not produce surprisingly positive outcomes
Trust is low
Turnover is high
Managers don't know how to inspire their teams
Teams perform at average levels
Employee engagement is weak
Leaders are addicted to being right
Great ideas don't come from the lowest levels of the organization
Lower level staff are scared to speak to their leaders
Collaboration between departments is not where it should be
If you believe that 5 or more of these signs are evident in your workplace, C-IQ can transform the way you work!
What is C-IQ?
Watch this video to learn more about C-IQ.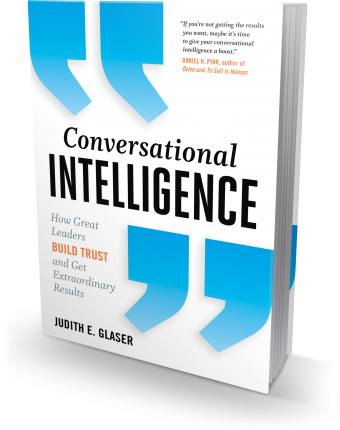 C-IQ is breakthrough material for today's organizations that desperately need to improve communication, collaboration
and innovation. As the video states, C-IQ was created by Judith Glaser who sadly passed away in 2018. She wrote the groundbreaking book Conversational Intelligence and also the certification program of the same name.
Our president, Michael Neuendorff, was personally certified by Judith in the last group program she was able to run from beginning to end. It entailed 14 months of intense study, practice and a capstone project submission.
We are now just one of a handful of firms in the Bay Area offering C-IQ coaching and training to take companies to new levels of communication and success. Here's a video of Michael talking about C-IQ.
What makes C-IQ natural to those who learn about it is the fact that it's based on neuroscience. We're literally wired to thrive and have great relationships with those around us. We just need to know how to tap into it. That's where C-IQ comes in!
Who is C-IQ for?
Great question! C-IQ can help anyone who wants to raise the quality of their conversations anywhere it matters. Seriously! We've yet to meet an individual who doesn't believe they could communicate better and isn't thoroughly impressed and engaged by C-IQ's tools and methods.
C-IQ is ideal for leaders at any level because it could be argued that their communication really matters because it's often directed at groups. And what they say when communicating to groups either inspires or deflates.
C-IQ is ideal for teams because all teams want to operate at a high level, but in reality, few do. C-IQ can show the way to Level III conversations on a regular basis that increase trust, improve collaboration, and accelerate innovation.
C-IQ is ideal for 1on1 coaching with people who are struggling to get their ideas across and collaborate fully with those around them. The tools and methods of C-IQ are easy to understand and become more natural and comfortable as they are used again and again in the workplace (and even at home).
Want more information on how to incorporate C-IQ into your workplace?
Schedule a 1on1 call with Michael Neuendorff our certified C-IQ practitioner to talk about how C-IQ could benefit you or your organization. We offer 1on1 coaching and group workshops from a few hours to a few days.
Just for talking to Michael you'll be given a valuable handout on the 5 Blind spots that hurt communication. Using the information in this free handout will improve your communication.
If you don't see a scheduled time slot that will work for you, send us a message and we'll be in touch to find a time that is convenient to you.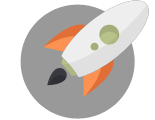 ALL LEADERS FACE CHALLENGES. . .
An experienced executive coach can guide you to rise above them. Contact us today.