We Coach Bay Area Executives
We live in the realm of possibilities and work with clients who do, too.
Through executive coaching, we help grow confident and capable leaders that embrace change and challenge.
ARE YOU A LEADER IN A SMALL TO MIDSIZE COMPANY?
Feeling pressed to solve some really
challenging

issues?
WE
HELP
LEADERS
SOLVE
LEADERSHIP
PROBLEMS

…
⚙ How do I engage and mobilize my team?
⚙ How do I take my team to a high performance level?
⚙ How do I manage my reputation?
⚙ How do I develop as a leader?
⚙ How can I deal with overwhelm?
⚙ How do I strategize for the next 12–24 mos.?
⚙ How can I give excellent presentations?
⚙ How can I resolve conflict?
⚙ How do I create a succession plan?
⚙ How can I identify the best candidates for key sales and management positions?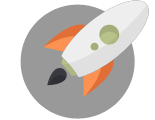 ALL LEADERS FACE CHALLENGES. . .
An experienced executive coach can guide you to rise above them. Contact us today.