BAY AREA EXECUTIVE COACH
WE'LL KEEP YOU AT THE TOP OF YOUR GAME.
Are you a life coach, small business coach, HR professional, or seasoned executive? Would you like to enter into the lucrative and highly rewarding field of executive coaching? If you are properly qualified and trained, you could be prepared to coach executives through the process of solving real world problems in as little as six months.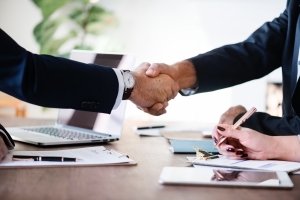 As the west coast partner for the Center for Executive Coaching you'll find that our coach training programs are fully accredited by the ICF (International Coaching Federation) as ACSTH or ACTP programs. This means you can be eligible to apply for a coaching certification through the ICF after successfully completing our training and mentoring programs.
The executive coaching field is exploding and the opportunity to create a career in this esteemed profession has never been better. Established companies large and small are increasingly turning to professional coaches as a proven means to develop teams, high potentials, and existing leaders. The key here is they are turning to professional coaches – ones who are trained and certified by a recognized center for coach training excellence.
Imagine yourself being in demand by executives facing real problems who are looking for an outside perspective from an accredited coach. Every company has their issues. The opportunity to be a part of the solution is enormous. The acceptance level of coaching within today's modern organizations continues to grow each year. Whether you want to be a one-person show or build a practice, the foundations in coaching and business development you'll acquire through our programs will get you on your way to achieve your vision for a new career that's highly rewarding.
There are also companies that want to develop a coaching culture and need individuals within their staff professionally trained to lead the change initiative. If you work for such a company, as a graduate of our program, you can be that person who introduces and develops this new culture of coaching. This one key change in your organization's culture could be a real game-changer for your teams and leaders.
How to get trained as an executive coach
Executive Coaching Intensive
This 3.5-day program delivered live in Burlingame, California is for the serious student of executive coaching. You will receive the information, guidance, and practice you need to be a true executive coach upon completion. You will also gain significant hours towards an ICF accreditation. Here's the agenda for the live seminar:
High Level Agenda:
Coaching Conversations
The Coaching Process
Assessment Tools
The Orientations of the Top-Tier Coach and Trusted Advisor
Foundational Methodologies: behavioral and perceptual coaching
Coaching Clients Through Key Challenges (influence and communicating powerfully, power base, strategy, engaging employees, handling overwhelm and juggling multiple priorities, personal branding, managing up, leading effective teams, coaching on strategic direction, coaching on succession planning, and more)
Developing Your Own Coaching Frameworks to Set Yourself Apart as a Go-To Expert
The Proven Strategies and Tactics for Attracting Clients
Finding Your Most Profitable Niche
Your Next 30 Days
Leading up to the seminar you'll be invited to take an online assessment called the PXT Select. You'll review the results 1on1 with Michael in advance of the seminar to learn more about yourself. You'll bring the results with you to the seminar and use them as you roleplay with other participants practicing the coaching you've been instructed to provide. During the program Michael will also explain how he uses this assessment, and several other's he'll share, with clients in his coaching engagements.
After the seminar concludes you're going to be educated, equipped and enthusiastic. What you won't be, is alone.
What is also included in this program is access to six different weekly webinars (except during holiday period) hosted either by the founder of the Center for Executive Coaching, Andrew Neitlich, or Michael. On these webinars you'll continue to immerse yourself in the world of executive coaching as Andrew and Michael walks you through various coaching scenarios and present participating coaches with the opportunity to jump in and start coaching to get meaningful practice. You'll also be taken on a deep dive into numerous coaching frameworks Andrew has created to solve common challenges in leadership. You'll also learn about how to build your business and market yourself as an executive coach in the cycle of webinars. You'll find these webinars invaluable as a thorough follow-up to the intensive seminar. All webinars are recorded as audio and video files that you'll have access to indefinitely once you're a Center for Executive Coaching member. Even better is knowing that you'll be given access to the members only website as soon as you sign up and pay, which means your training can begin almost immediately after enrollment and while you wait for the next in -person seminar.
In addition to the webinars you'll also have access to 27 real world coaching frameworks you'll use time and again as you work with executives and teams to take them to greater heights of achievement. These frameworks cover common situations such as Dealing with Overwhelm, Managing Up, Creating High Performance Teams, Communicating Simply and Powerfully, Professional Branding, and so much more. Having access to these frameworks will equip you to bring professional coaching and proven ideas and processes to help leaders accelerate their career progression. You will absolutely love these frameworks. And, you'll be trained on how to use them in our follow-up webinars.
Lastly, you'll have access to Michael, Andrew, and other CEC members for follow-up conversations regarding coaching engagements indefinitely. We also have a dedicated members only LinkedIn Group that you'll be invited to once you've enrolled. At the Center for Executive Coaching we never leave our alumni on their own. This is a priceless benefit to our program.
The fee for this seminar is $7,500, which includes the live seminar, certification as an Executive Coach from the Center for Executive Coaching, indefinite access to weekly webinars, and full access to 27 coaching frameworks you can use immediately to start working as an executive coach. This fee can be divided up into as many as 10 equal monthly installments if that is better for your budget.
Click below to see a schedule of classes and grab a place in the next one.
Center for Executive Coaching
Center for Executive Coaching
Want to learn more about this program? Contact Michael Neuendorff, seminar facilitator, to have all your questions answered.
Don't wait! The field of executive coaching is booming, and opportunities are everywhere for well-trained and accredited coaches who are equipped to solve common but challenging problems facing executives daily. You can earn a great living in your new career as an executive coach. We've proven that for 17 years. Register now for an upcoming Intensive program and join the hundreds who have made this smart decision and are living their dream.
Testimonial: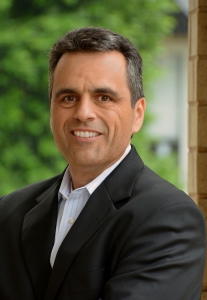 "I have successfully completed the Center for Executive Coaching certification training with Michael Neuendorff leading the way…and wow, what a great experience! This training, under Mike's expert facilitation, proved to be a comprehensive program that will continue to provide benefit to my coaching practice well beyond the days we spent together. I know Mike as a colleague from his time with The Growth Coach. There, Mike was admired for his professional knowledge, successful track record with his client engagements, and his relentless "giver" attitude. As a coach trainer, Mike comes through again. He is well versed in executive coaching processes and is able to teach and guide from real world experiences that cross many disciplines. I highly recommend you get to know Mike. Rarely do you find such a well-rounded caring person with a breadth of professional knowledge, skillset, and ability as Mike. Well worth the investment of time and money to be able to learn from one of the best in the field. Thank you, Mike!" – James Pagano, The Growth Coach of Charlotte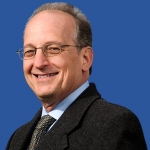 "The Best Executive Coaching Training you will ever find. I thought long and hard about being trained as an executive coach as a complement to my existing business as a well established career coach. This year I had the chance to seize the opportunity and move decisively forward when Michael began offering the Center for Executive Coaching's highly respected training program in the Bay Area. This meant I wouldn't have to travel to the East Coast to get my executive coach certification. I'm really glad I made this decision for within weeks of earning my certificate, I am coaching clients and making a difference in the lives of Bay Area executives. I'm helping business leaders meet their challenges so they become more successful in emerging and established companies. Even after earning my credential, I still turn to Michael and he continues to help me improve my coaching. I truly appreciate the ongoing support he and the CEC provides. I am highly satisfied with the program and what it offers and I am happy make myself available to discuss my experience with any prospective participants." – Paul Freiberger, Shimmering Careers
"Thank you for your efforts, insights and tireless energy leading us through the Executive Coaching Seminar. I was hesitant to commit, as you know, but I am so happy I went with my gut and took the course. The quality of the other coaches in the program surpassed my expectations. Each of them was extremely professional, experienced and genuine; no question that the caliber of people the program attracts is a major selling point. The agenda for the course managed to successfully balance your rich stories and anecdotes with coaching exercises and role-plays. I can confidently recommend your program to anyone interested in pursuing executive coaching. " – Susan Drucker Hunsaker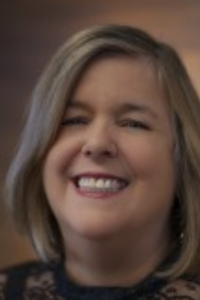 "Michael brings extensive experience to this coaching program.  His stories brought the learning to life.  The program was engaging, informative and provided a great foundation for building my business.  The focus on Executive Coaching was a big draw for me and the benefit that came along with that was the vast amount of resources offered by the Center for Executive Coaching. In addition to the learning, I was able to connect with a group of professionals with similar aspirations.  We remain connected even after the class ended and continue to support each other in our professional goals.  I can highly recommend Michael and CEC's program for anyone interested in building a coaching business." –
Holly Allen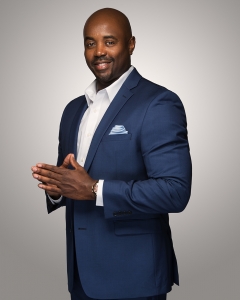 "I'm extremely happy that I made the investment in myself by joining the Center for Executive Coaching! I have no doubt that I'll be a successful executive coach by utilizing the many resources this program makes available.  Michael Neuendorff is an excellent trainer, facilitator, and coach.  He brings the materials and learning to life.  He shared real-time examples of various frameworks to work with individuals, groups and organizations.  I left the intensive workshop feeling confident and extremely optimistic about my coaching future.  Being a speaker, I know these resources will play a pivotal role in expanding my offerings to potential clients.  I highly recommend the CEC training program with Michael Neuendorff.  It's well worth the investment." – Terrance "Miracle" Minnoy, Miracle Minnoy Motivation & Coaching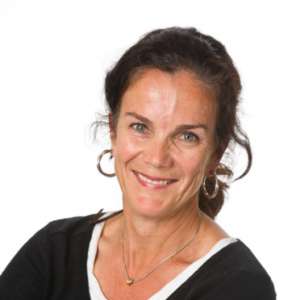 "I attended the CEC certification program in October lead by Michael Neuendorff.  It was fantastic.  While very structured with the foundational basics of coaching, the schedule allowed for flexibility to have plenty of dialogue with our fellow peers.  The reason I chose this coaching program was the relevant and practical information related to coaching and the wonderful tools it provides.  I can't wait to dig into all the live webinars to continue my learning." – Annie Mitchell, Limelight Strategies
Have questions about this program? Here are answers to some commonly asked questions.
Who will be leading the Executive Coaching Intensive?
Your program facilitator will be Michael Neuendorff, PCC. He was personally trained and certified by Andrew Neitlich, founder of the Center for Executive Coaching to deliver this program. He is also a Professional Certified Coach with more than 10 years of coaching experience. You can learn more about Michael here.
Is this an in-person program?
Yes, it is. If you are unable to attend one of our in-person programs and would still like to be certified as an executive coach, contact Michael to learn about other options that may better suit you.
Is a payment plan available?
Yes. You can split your payments up into as many as 10 equal monthly installments if you life. Contact Michael to discuss a payment plan.
May I pay by check?
Absolutely! Make your check out to Bay Area Executive Coach and send it to us at 533 Airport Blvd., Ste 400, Burlingame, CA 94010. Be sure to include a note with your phone number and email address along with the dates for the seminar you are registering for.
What is your refund policy?
Upon registering, we supply you with full access to our proprietary materials and online training resources. Therefore, we do not offer refunds. You may postpone your participation in our seminar until a future date. Please take all the time you need to think about whether this program is right for you before you register. If you have any questions whatsoever contact Michael directly to discuss.
What's included in the program tuition?
The 3.5-day live seminar. A comprehensive and authoritative book on coaching written by Andrew Neitlich, founder of the Center for Executive Coaching, access to 27 coaching frameworks, a PXT Select assessment, as many as six weekly webinars with Andrew and Michael (and the recordings), ongoing access to Michael and Andrew for answers to your most pressing coaching questions. It's an incredible value!
Will I receive an ICF accreditation after taking this program?
No. You will receive an Executive Coach certification from the Center for Executive Coaching. You will receive training hours that you can put towards an ICF accreditation since ours is an approved program. We do offer a full ACTP, which will necessitate an additional $2,500 investment on your part for the Mentor Coaching program offered by our Director of Education, Sheri Boone, MCC. There are other facets to being accredited by the ICF. Learn more about their accreditation programs here.
Are there hotels near your seminar facility?
Yes! Burlingame is conveniently located just a few minutes south of SFO. There are many hotels in the immediate area to choose from. You won't have to rent a car to get to our training facility either since it's just a 10-minute cab ride from the airport.
What's the difference between your program and the one offered by the Center for Executive Coaching in Sarasota, Florida?
The main difference is that the Florida program is currently taught by the founder of the Center for Executive Coaching, Andrew Neitlich. If you want to be trained by Andrew, you'll need to go there. If you are comfortable being trained by a Professional Certified Coach who was personally trained by Andrew, then you should be more than satisfied with the California program.
What if I have 0 coaching experience?
Not a problem! You'll have experience after leaving our program because you will be coaching other participants during the seminar. Also, many former graduates began this career change with the education and training we provide. It's never a cakewalk to start a new career. However, with the right training, education and ongoing support, you'll be in a great position to start a new and rewarding career as an executive coach. You will also have access to other graduates who would be happy to be coached by you, so you can get valuable experience.
Can I talk to those who've already gone through the program? 
Absolutely. We ask that you first read through our testimonials, then talk with Michael who can connect you with graduates who would be happy to talk with you.
This is purely a business-focused program, right? You don't cover life coaching? 
That's right. We do not train life coaches. If you want to focus purely on coaching people in business, then we are the right program for you.
What else sets the Center for Executive Coaching apart from other programs?
Great question! See this page for a full description of our points of difference.
Have other questions? Contact Michael to get them answered!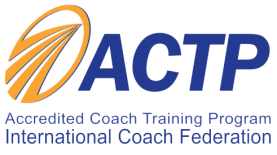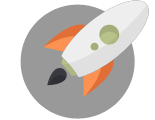 ALL LEADERS FACE CHALLENGES. . .
An experienced executive coach can guide you to rise above them. Contact us today.